Consulting Services
A Corporate Perspective
C2G Environmental Consultants, LLC employs globally recognized professionals which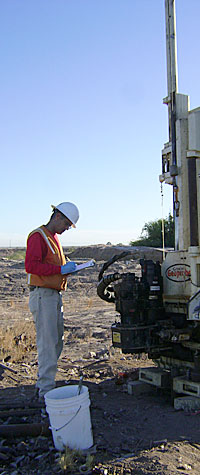 provide environmental consulting services to a variety of industries. The services we provide are designed to fulfill the full range of needs of our clients in order to meet their development goals, protect their assets, as well as the collateral value of their properties. We are proud that we have had long standing relationships with our clients, as a result of our careful attention to their needs.
We work with various leaders in industry including real estate, banking and lending, oil distribution and retail, as well as government regulators continuously developing standards and protocols which provide our clients with peace of mind when navigating any real estate transaction or satisfying any environmental directive.
C2G's staff has become regarded as one of the foremost specialists in the area of real estate transactions. C2G provides a full spectrum of services, including environmental site assessments, remediation projects and compliance audits.
Our Staff of professionals is dedicated to quality work and customer service. Our multiple office locations throughout the northeast allows us to service clients from many areas of the country with local knowledge and a "hands on" approach.
The project managers of C2G take pride in ensuring that projects are completed at, or under budget, as well as on time, or a head of schedule; all the while making sure that all involved parties are kept up to date on the progress of the project. The three terms which drive our day to day operations are quality service, cost effective service, and timely service.
We are well aware of the many environmental companies providing similar services. In response, C2G simply assures that our clients receive the absolute highest level of service for their given project. The various levels of quality assurance and quality control insure that the end product is complete client satisfaction.
C2G has made long term investments in our staff of professionals, in the training of specialized skills, as well as the maintenance of our equipment. We always strive to make use of the most recent technological advances in both equipment and methods.
As a member of the business community, we also feel a responsibility to our non-business community. We lend our time and support to many business and industry organizations. Our staff actively supports many charitable organizations and causes. We take much pride in giving our time, our knowledge and our experience to both business organizations and non-profit organizations.
All of us at C2G have a strong sense of dedication to the needs of our clients, whether the project is a small scale project or an intricate long term project. We pride ourselves on being there for our clients through the completion of the project. Our goal is simple: to provide our clients with the highest level of service and to do so in a timely and cost effective manner.
---
TOP